Worked for 30 years
with the world's leading thinkers.
Created the biggest Executive Education company in Brazil.
Co-authored bestselling management books in Brazil.
Salibi as
Mentor and Consultant
Peter Drucker
I congratulate José Salibi Neto for his achievement in creating HSM from scratch and making it the largest management events company in the world. And I am very grateful that he invited me to be part of the project from the beginning in Latin America.
Watch the full video
Jim Collins

José Salibi Neto had a significant impact on my thinking about the best way to be useful and apply my energies. I continue to listen carefully to his wise advice and will be eternally grateful for his guidance and perspective.

Philip Kotler

José Salibi Neto has some of the best ideas I know and I have personally benefited greatly from his advice. I'm sure any leader or company seeking good ideas and keen corporate acumen will find in Salibi an advisor of extraordinary ability.

Ram Charan

In my work around the world, I can say there is no one better than José Salibi Neto in people development.

William Ury

There is no one better to guide me on what is most current in management and to advise me on my career than José Salibi Neto
Lecturer, consultant and mentor on management
& innovation for numerous companies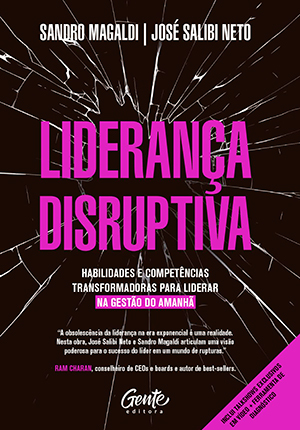 Disruptive Leadership
The biggest challenge for a leader is to adapt his organization to the new world.

And, for this adaptation to be successful, he himself must reinvent himself. The current model of leadership was forged in a world that no longer exists. With foundations that go back more than a hundred years, traditional leadership was mainly based on productivity and efficiency metrics – elements present on the agenda of executives in this position.
❮
❯
Contact
Professional contact for lectures, mentoring and consulting:
[email protected]
Meet me
in the social networks